Due to Shiraz's abundance of historical and tourist sites, visitors occasionally miss out on the chance to explore the nearby villages and natural wonders. They spend all of this time in the town or at historical locations, even when they are traveling for many days straight.
However, it is not a bad idea to have a look at some of the most stunning Shiraz nature in its rural areas, which will excite many nature enthusiasts that are located not too far from the city.
1.Jannat-Garden
One of this famous city's most stunning Shiraz nature is Jannat Park. It was once a garden with a mansion in the middle that was constructed by one of the most well-known individuals of the day, Moshir-ol Molk. As the years and periods went by, the garden grew and took on its present form.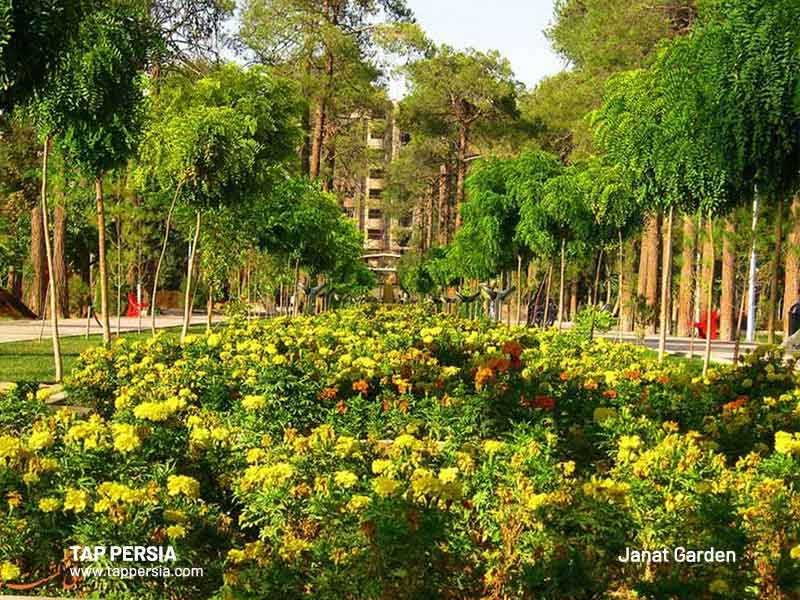 The entire Jannat Park is exquisitely adorned with grass and towering cypress and pine trees, making the park a really magnificent area for taking walks and providing your lungs with fresh air. Shiraz's Jannat Park is known for its water fountains, which can be seen in various locations around the park. The city and its park enjoy beautiful vistas during the spring and the New Year celebrations, which draw many of tourists to Iran.
Those interested in the fun sport of cycling can also make good use of the space of this garden, which includes a special track. Also, according to the mayor of District 4 of Shiraz, this park has been improved for the disabled.
2.Maharloo Lake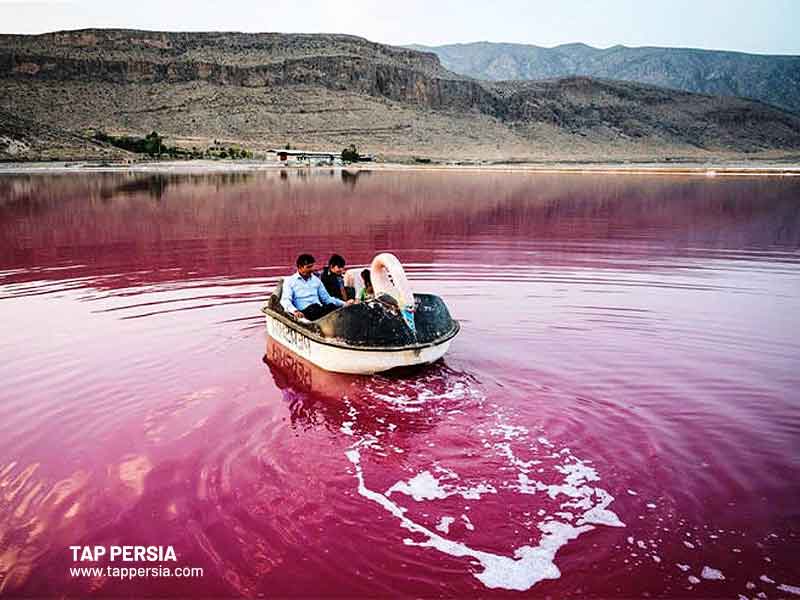 Maharloo, also known as Pink Lake, is a seasonal Salt Lake in the Shiraz region's highlands, covering an area of 600 square kilometers and a beautiful Shiraz nature. Located 27 kilometers southeast of Shiraz is this lake. The lake water is utilized to extract table salt. For migrating birds and other wild creatures, it is regarded as an ideal and priceless home.
During periods of heavy precipitation, the Rudkhane-ye-Khoshk, a seasonal river that runs through Shiraz, transports the majority of the floodwater to the lake bottom. By the end of the summer, the lake's water usually evaporates, revealing the white lakebed.
By the middle of the summer, however, as a result of high evaporation rates and salt concentrations, there are many birds and tiny animals that live close to Maharloo Lake, including flamingos.
In addition, a Safavid-era settlement can be found next to the lake. Maharloo Lake is also referred to as Pink Lake among visitors, and when the weather warms up, the lake turns a deeper shade of pink. It's interesting to note that Maharloo Lake has a 165-kilometer length and a 42-kilometer breadth. However, the lake's water has a strong saline flavor and is an excellent source for making salt.
There is many and distinctive vegetation there, including almond, willow, and oak trees. Due to the excessive salinity of the water, this Shiraz nature is devoid of any aquatic life like fish; yet, it is home to a variety of frogs, which has given the water a reddish hue.
3.Shapouri Pavilion & Garden
The Shapouri Pavilion and Garden, also known as the Shapouri House or Khaneh-e Shapori, is a Persian house and garden from the first half of the 20th century located in Shiraz, Fars Province. This early Pahlavid-era house is situated in Shiraz in front of Ahli Street and Anvari Street.
As one of Iran's national monuments, the structure was recorded on Mehr 16th, 1379, with registration number 2781. This beautiful part of Shiraz nature includes 4635 square meters of garden space and 840 square meters of the substructure. This structure is located in Shiraz's historic Anvari neighborhood in the city center. undefined The registration number for this home as a national building is 2781.
Abdolsaheb Shapuori was the proprietor of the Shapouri Mansion, which was planned by engineer Abolghasem Mohandesi and constructed between 1930 and 1935. This structure is exceptional and highly creative. The historical Shapouri family originated in Persia (Iran) during the early Pahlavi era, about 1925.
Shapouri House's western (main) façade embellishments, round and ornamented gypsum columns, and tiles with Achaemenid patterns on the top porch are only a few of its priceless elements. undefined The public can visit this monument for free, and it also features a restaurant, a café, and an exhibition showcasing Fars Province's cultural and artistic creations.
4.Bagh-e Jahan Nama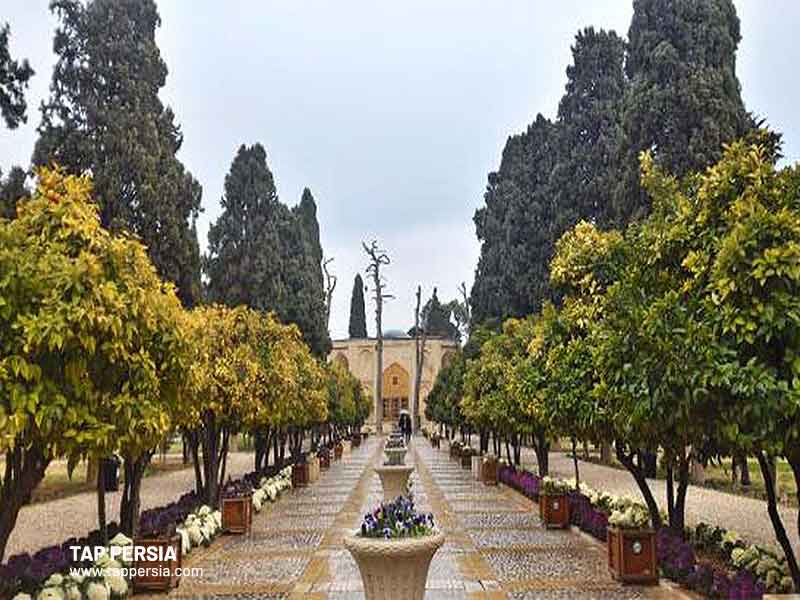 One of the most well-known tourist destinations from Shiraz's nature is the Jahan Nama Garden, which most likely originated during the Zandieh dynasty. This garden lies near the city of Shiraz's entrance. The majority of the current designs date back to the 18th century. undefined The Jahan Nama Complex's establishment with a traditional interior design enhances the peace and attractiveness of this area. It may be found on Hafez Street and receives water from the Rokni River.
Four large avenues that are flanked by orange trees, cypress trees, and roses culminate on an octagonal stone pavilion in the middle of a traditional Persian garden. This 18th-century pavilion has an indoor fountain pool from which water will eventually cascade down steep chadars to pools on each side when a repair is complete.
A lengthy rill, nearly reaching the garden wall, sits in the middle of one of the four avenues leading from the central pavilion. This wonderful Shiraz nature is flanked by 64 fountains. In the Safavid era, it was a significant garden, but once the Safavid Dynasty fell, it was all but destroyed.
This garden was refurbished and a residence was constructed there under the rule of Karim Khan Zand. undefined They also ordered the vegetation surrounding the home and walled in the garden. The garden welcomed visitors from the administration during the Qajar era.
5.Delgosha Garden
One of the oldest and greatest parts of Shiraz nature is Delgosha Garden which is situated next to the Saadi Tomb. The Sassanid era is when this garden first appeared. Timur built a garden in Samarkand and gave it the name Delgosha after seeing the garden.
The garden was one of Shiraz's well-known gardens during the Safavid era. This park also has a few mansions from the Qajar era.
There are several orange trees and bitter orange trees across the entire garden. These trees begin to bloom with lovely, fragrant white blooms that fill the air. Delgosha Garden is the site of Iran's first pavilion. The garden was given the registration number 912 and added to Iran's National Heritage in 2002.
6.Mount Derak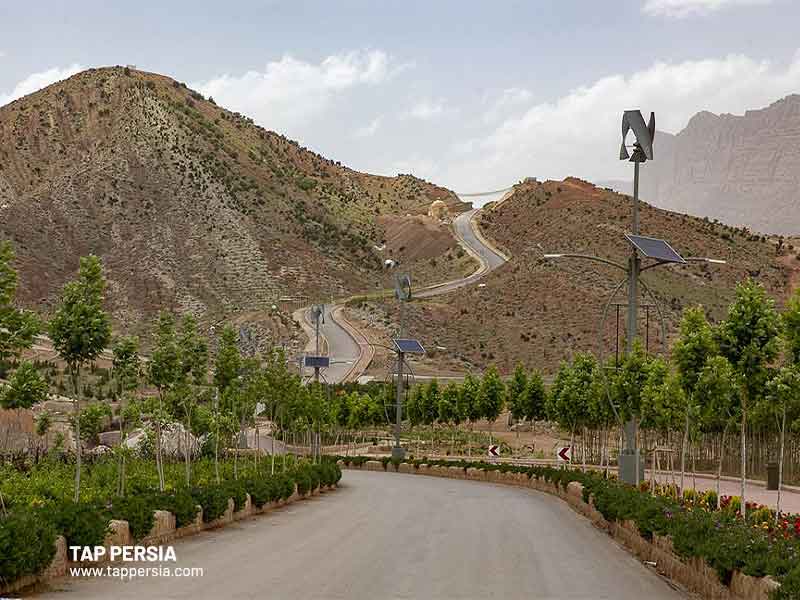 A sedimentary rock mountain called Mount Derak (sometimes referred to as Mother Mount) is situated near Shiraz, Fars, in Iran's Middle East area. The name "Mount Derak" refers to the mountain's form, which resembles a pregnant woman (mother mountain). The mountain is a part of the magnificent Shiraz nature and is situated in the Zagros Mountains. This peak is well renowned for its lovely sunsets and for being the location of many TV and radio telegraph masts.
The first phase of this park, covering around 580 hectares, was constructed in 2016, and the following phases will be constructed and made accessible to the public in the upcoming years. You may enjoy the rush of navigating one of the nation's largest zip lines or one of Iran's lengthy suspension bridges in this park. There is a good way for navigating the mountain, so mountaineering enthusiasts can also enjoy visiting this park. Another compelling incentive to visit this location is the fresh air of the park, as well as the stunning view of Shiraz from Mount Drak and the natural surroundings.
7.Azadi Park
One of the first parks related to Shiraz nature is Azadi Park or City Park, which was established in 1967 and occupies over 200.000 square meters in the city's northern section. This garden is so big that it may technically qualify as a town. This town has theaters, prayer rooms, and cultural and religious structures for various conferences.
A large amusement park, a garden bird, artificial lakes where people can go sailing, pools, and fountains are all there for the enjoyment of visitors. Make this garden even more lovely, and you may delight in sampling the many cuisines offered by vendors.
Due to its business and tourism services, this location is one of the most significant locations in Shiraz. One of the top shopping malls is Enghelab Bazaar, located on the garden's southern side. This garden is made much more intriguing by this Bazaar. Tourists like to come to this neighborhood market. Tourists may access this location more quickly and easily from the other side through Azadi Boulevard.
8.Ghalat Village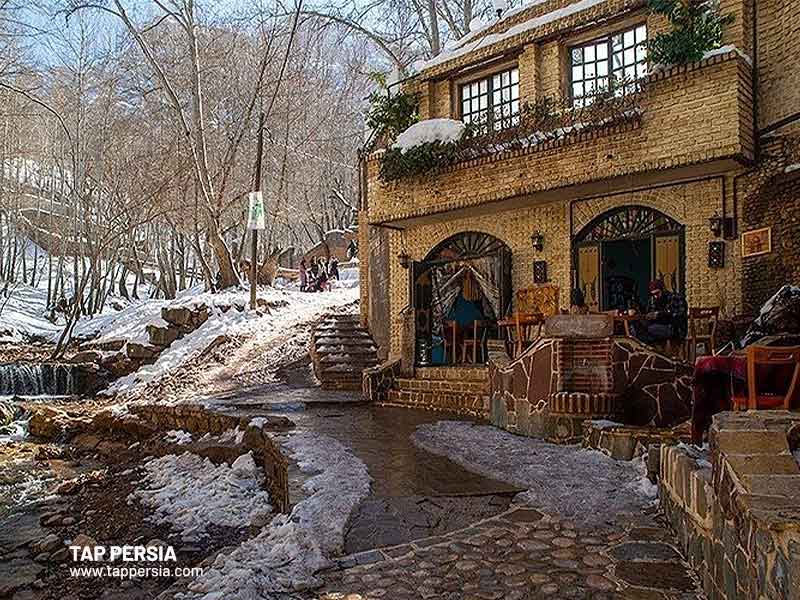 Shiraz's Ghalat village lies 36 kilometers to the northwest of the city. This Shiraz nature is 2065-meter elevation above sea level. There are around 7,000 people living in this lovely community. Additionally, it is the ideal way to unwind in Shiraz. It appears that Ghalat Shiraz is both a community and the last remaining piece of heaven on earth.
This town is becoming a highly attractive and cozy destination for travelers because of its pleasant environment. This town is a popular weekend getaway destination for tourists and locals alike. There are several residences in this hilly area that are built like stairs. The view of these residences has been obscured by tall trees. This village's surroundings are quite gorgeous.
The village's continued integrity may be seen in its lush surroundings, meandering lanes, and sound of waterfalls. You'll be drawn to explore the hamlet on foot because of it. Walking gives you the impression that you are the first person to come across these lanes. You will see abandoned towns that are as old as the village itself as you go down every lane. Intriguing ideas in Ghalat include an antique church, water mills, and handicrafts including baskets, Melki (a type of shoe), Mashk, and wood crafts.
On the lush slopes of this amazing hamlet, you may go hiking or rock climbing. You might also attend traditional weddings to learn about the locals' long-standing traditions. After exploring the region's unexplored places, you may relax in a traditional café or restaurant with wood-decorated interiors. You may sample Iranian cuisine and tea.
These cafés provide rooftop seating where you can enjoy music in the spring and summer while taking in the view of the tall trees, mountains, and blue sky. It will provide a wonderful occasion. In the winter, snow covers everything. Its waterfalls are so vividly colored that you won't be able to stop snapping photos of their magnificence.