The capital of Iran is concrete and busy, yet every so often you will come across a tranquil oasis. All sorts of parks seem to be on the rise in Tehran, which may be due to Iranians' love for nature or the municipality's steadfast determination to stop the pollution epidemic.
Since the beginning of time, Iranian culture and society have placed a high value on reproduction and respect for nature in all of its forms. Here, we present the 15 top Tehran nature and gardens from the twenty-first century.
Top Parks in Tehran for Nature Lovers
Aside from the vast meadows surrounding the city, Tehran's parks are more designed for sitting out and resting than for playing or sunbathing. They all have benches and cafés, and they also often have a particular motif. Iranians never miss an opportunity to just enjoy the fresh air, and as is often the case when traveling overseas, it may be difficult to resist the urge to blend in with the locals. Below are the top Tehran nature and parks.
1.Lavasan Tehran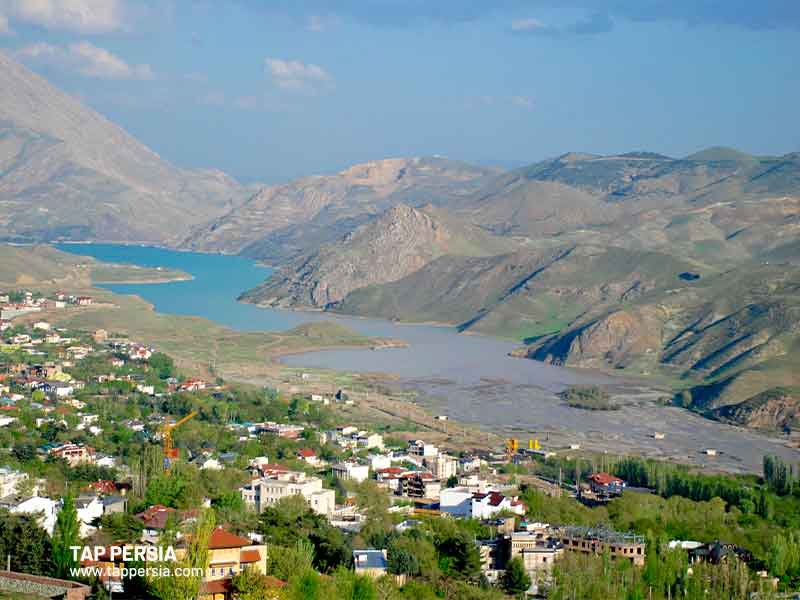 Lavasan, which covers an area of 70 square kilometers, is home to breathtakingly gorgeous mountain vistas, picturesque rural roads, fresh air, and opulent mansions. Numerous affluent families reside in the area and choose a more sedate way of life than Tehran does.
Lavasan is even referred to by some Iranians as the Beverly Hills or Switzerland of Tehran. Numerous founding families of the rural hamlet are horticultural masters who take pleasure in their gardens and productive orchards.
2.Mount Tochal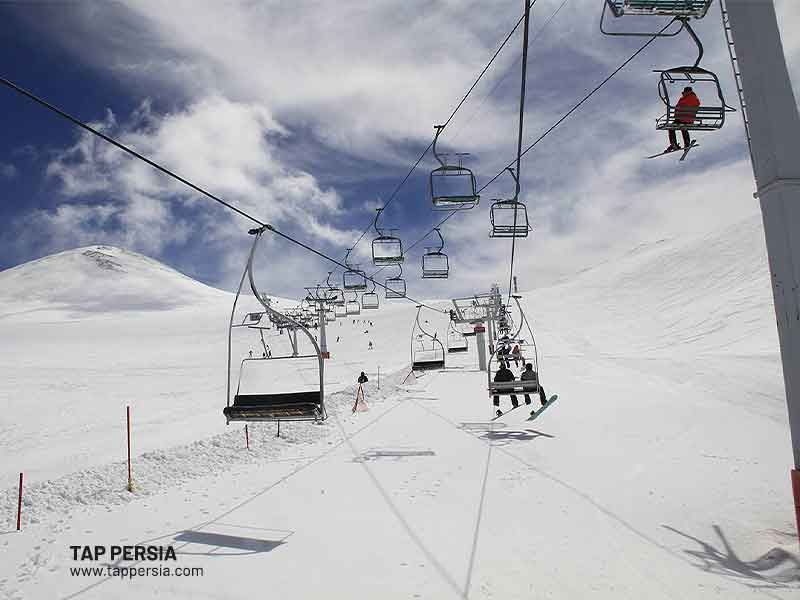 This is another amazing one on our list of great Tehran nature. One of the tallest peaks in Tehran, or Bam-e Tehran, is Mount Tochal (3962 m), which is a part of the Alborz range. Residents of Tehran frequent this area for leisure. Tochal Complex, which includes the contemporary Tochal Hotel and the Tochal Ski Resort, is accessible from Tehran through the Tochal tele cabin gondola lift.
Tochal complex involves strolling and quiet leisure in Bam-e Tehran. Enjoy the longest queue for paintball, bungee jumping, and tele cabin. You may unwind for a while in the Tochal's calm and quiet, especially on regular days. A wonderful promenade with a lovely waterfall and steep steps leading to the cave next to the waterfall has been built in this region. The Tochal complex is a fantastic recommendation if you love mountain climbing.
3.Jamshidieh Stone Garden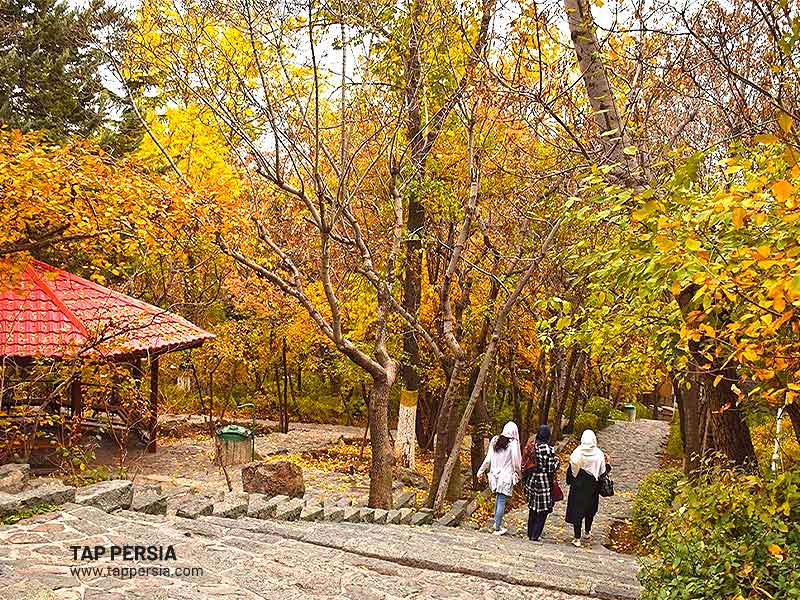 Jamshidieh Park is one of Tehran's best parks due to its location on a hiking path to the city's northern heights, distinctive architecture, attractive ponds, artificial waterfalls, and aesthetic features that set it apart from other parks in the capital. Jamshidieh, which has a lake, nearby waterfalls, and rocky walls, is located at the highest point in Tehran. It is consistently one of the first areas in the city to cover with snow due to its proximity to the mountains in northern Tehran.
The park's amenities include the Jamshidieh Art House, an amphitheater, a pond, a pergola, birds' cage, a number of statues with natural, cultural, and mystical themes, as well as restaurants, fountains, and bathrooms. One of Jamshidieh's distinctive characteristics is its rocky, uneven surface, which conjures images of the untainted beauty of forested gardens.
4.Mellat Park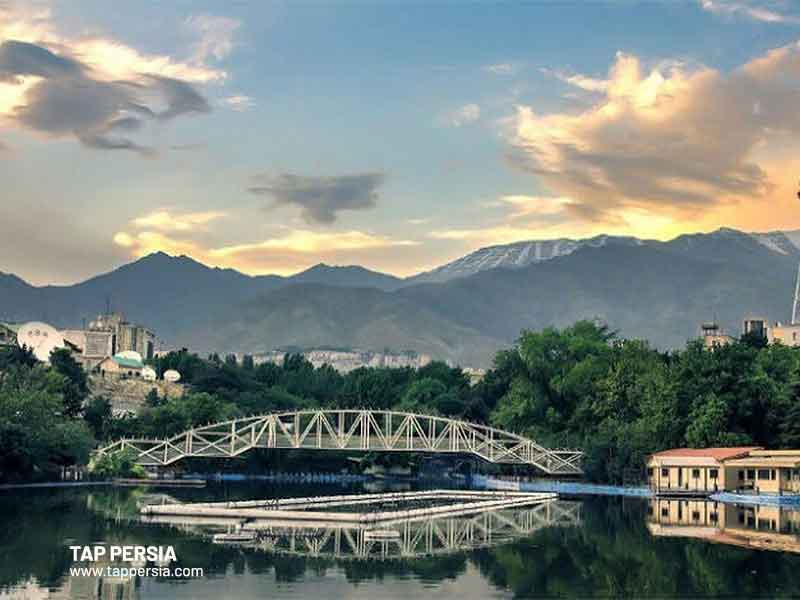 Mellat Park, one of Tehran's most well-liked public parks, provides stunning views of the city's surrounding snow-capped Alborz Mountain ranges. Near the lengthy and significant Valiasr Street, the magnificent Mellat Park was a feast of flowing fountains, sculptures, seats, cafés, lanes, and flowers. If you are in Tehran for a while, we advise you to visit Mellat Park to unwind and escape the busy streets.
Being one of Tehran's major parks, Mellat Park is 34 hectares in size and includes a small zoo, mature trees, a fountain, a lake, a four-dimensional cinema, and a variety of sporting facilities, including a tennis court, a chess board, a volleyball court, a badminton court, etc. The park is well-liked by families and young people in Tehran because of its nostalgia, sports and cultural amenities. Most locals show their foreign visitors this park because of its fame and magnificence.
5.Laleh Park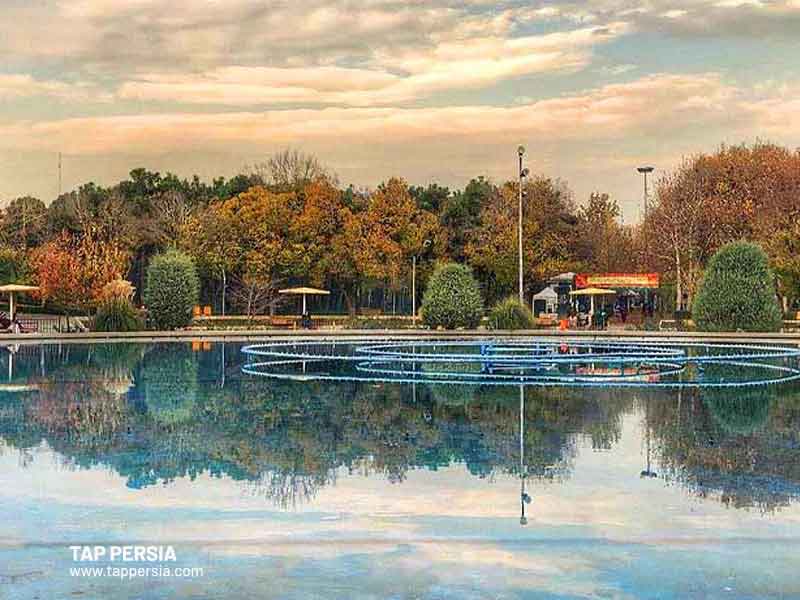 Laleh Park, one of Tehran's biggest urban gardens, is a well-liked green space in the Iranian capital. Similar to other parks in Tehran, Park-e Laleh is a peaceful refuge and the ideal place to get away from the hustle and bustle of the city. While exploring the park, be sure to stop by the Tehran Museum of Contemporary Art and the National Carpet Museum of Iran. Laleh Park is a sizable park with fountains that dance, streets lined with trees, and grassy spots for picnics. It also has a mosque, basketball and volleyball facilities.
When you're ready to return to everyday life, you may window shop in this upscale neighborhood next to Valiasr Street or have dinner or a cake and tea at one of the many coffee shops along Enghelab Street that are well-liked by students at Tehran University.
6.Ab-o-Atash Park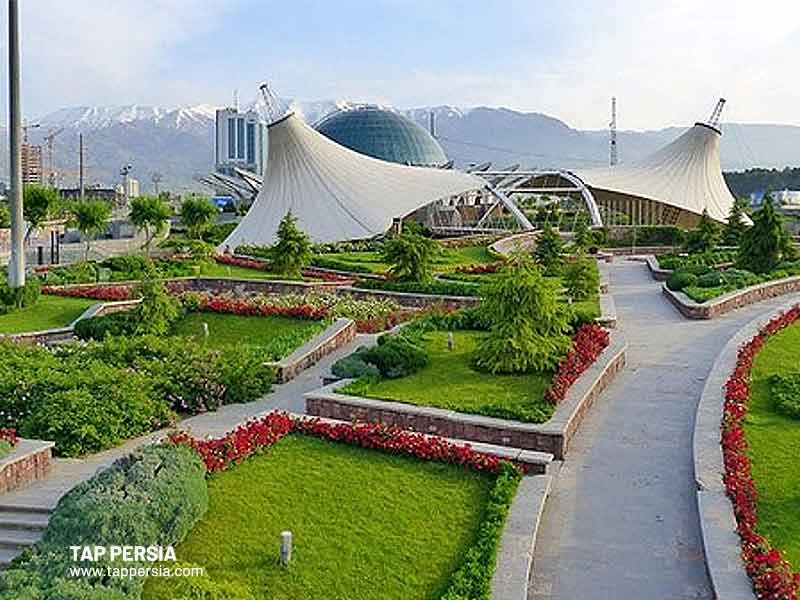 Ab-o-Atash, which literally translates to "Water and Fire," is a freshly established park in north Tehran that should be appreciated despite, if not precisely because of, its gimmicky premise. The park has a number of water elements that are great for kids to play in on hot days, as well as four magnificent fire towers that occasionally shoot enormous flames into the sky. In addition, there are several eateries and coffee shops, badminton courts, and even an amphitheater where various performances are frequently held. The multi-award-winning Tabiat Bridge connects the park to Taleghani Forest Park (Ab-o-Atash Park).
7.Iranian Garden
The Iranian Garden, one of Tehran's parks, was just recently established with the intention of chasing and adapting to the many seasons and climates. When I went there in the spring, it was overflowing with tulips of all varieties and hues. Many Iranians visited the area to enjoy the tulip season, unwind in the outdoors, snap photographs, or go for a stroll.
Children were playing, families were unwinding, and women were chit-chatting away the evening away in the Iranian "Tulip" Garden. There are several benches here, however, there is no café to be seen. However, I'm willing to wager that the municipality won't take long to establish a tea-sipping area.
8.Niavaran park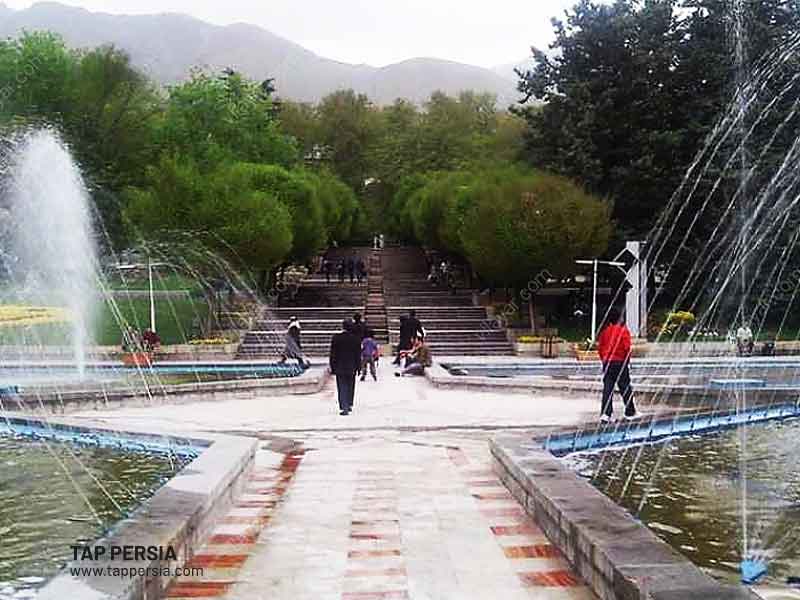 Tehran has a public park called Niavaran Park. It is situated just south of the Niavaran Palace Complex in the Niavaran district. This park's amenities and green space were constructed on several levels, and stairways are one of the park's distinguishing features.
The park's large pools have a surface area of 3320 square meters. The park is home to one of Tehran's oldest plane trees, a 150-year-old, 20-meter-tall tree with an 80-meter diameter at its thickest point.
9.Honarmandan Park
Honarmandan Park, also known as Artists Park in Tehran, is regarded as a crucial hub for the city's arts and culture. The park was initially a palace and garden that belonged to a prince of the Qajar dynasty. Iranian Artists Forum, Iranshahr Theater, libraries, malls and stores, coffee shops, vegetarian restaurants, football grounds, basketball courts, and administration buildings are only a few of the park's amenities. Iranian Artists Forum is divided into many areas, including a theater, a lovely restaurant, a handicraft shop, and an art gallery. Honarmandan Park has been a favored location for art enthusiasts due to the numerous intriguing activities hosted here, including music concerts, exhibitions, and movie streaming.
10.Chitgar Forest Park of Tehran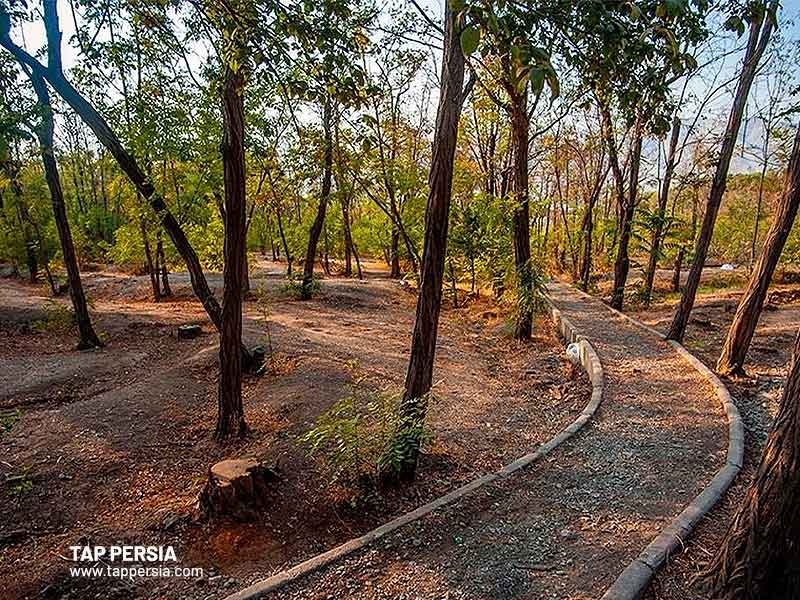 One of Tehran's best parks, Chitgar Park is particularly well-liked, especially for picnics and cycling on weekends. This park's territory is almost 900 hectares, and it has a variety of plant species, including Acer, Celtis australis, Umbraculifera, European ash, Robinia, eastern redbud, and Umbraculifera.
The primary draw of this park is its dedicated bicycle and skate lanes, which have made it a popular hangout for Tehran's youngsters. Additionally, the development of the equestrian and paintball club, its proximity to the man-made Chitgar lake, the existence of restaurants, and the Chitgar waterfall in this forest park have elevated it to the status of one of Tehran's most significant recreational areas.
11.Dizin Ski Resort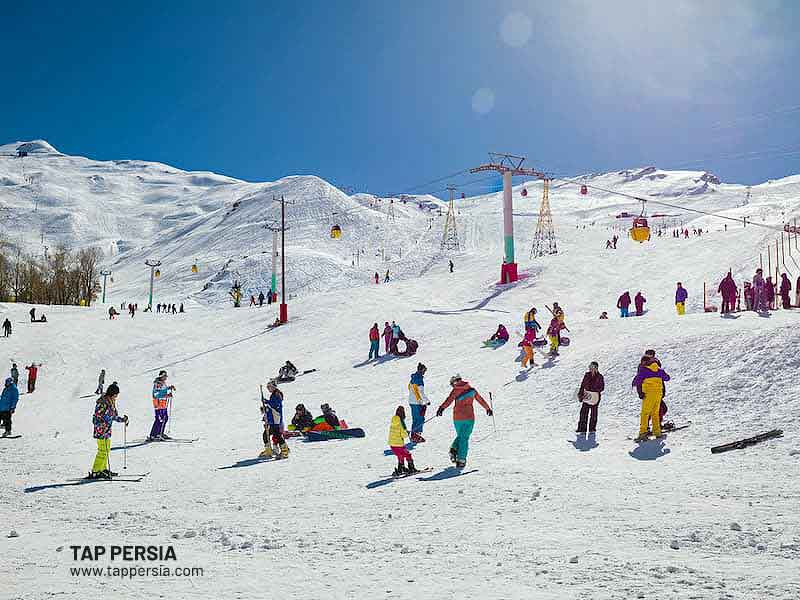 The Dizin ski (skiing in Iran)area is situated in the Alborz mountain range, around 70 kilometers from Tehran. Shemshak and Darbandsar, two additional significant ski areas in Iran, are close by. There are 18 kilometers of ski and snowboard slopes accessible. The visitors are moved using 18 elevators. Of its capacity to manage official and international events, Dizin is the only ski and winter sports resort in Iran to get official recognition and the title from the International Ski Federation.
At 3,800 meters above sea level on Chaloos Road, this area has teaching facilities in addition to tennis courts, volleyball courts, a children's park, a turf ski slope, several heights for mountain climbing, walking, and riding, and some bicycle routes.
12.Darakeh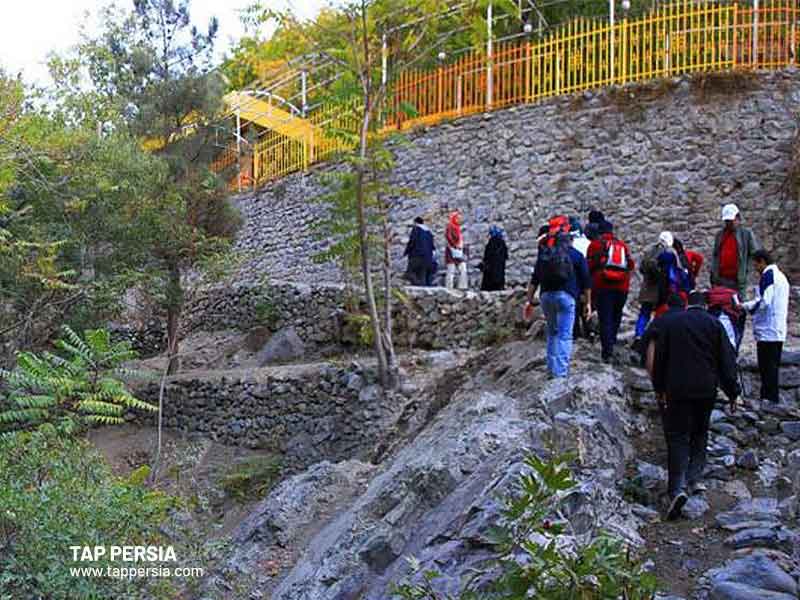 Tehran, the Iran's capital, is home to a large number of Iran's many tourist attractions. Tehran's Darakeh Recreational Center is one of them indicating beautiful Tehran nature. Due to Darakeh's beautiful environment, guests find it difficult to leave. Prepare for a fairly short trek and appreciate the enticing pickle and nut stores on either side of you as you ascend to the mountain's skirt. Tehran's Darakeh Recreational Center is also regarded as an appropriate location for lounging on a traditional bed and indulging in a delicious Iranian kebob. While eating, picture yourself enjoying the sounds of birds chirping and a gentle stream current flowing by.
13.Darband
Darband is a very lovely and upscale location that is ideal for climbing, pleasant encounters, viewing gorgeous natural landscapes, and eating the most delectable meals that are offered in every section of this amazing region. This amusing area of Tehran nature, which is 1700 meters above sea level, serves as the primary route for travelers to reach the Alborz Mountains and other heights each year.
The majority of Tehran locals recommend using this area to accommodate both domestic and international visitors. Families, friends, and environment lovers are all welcome in this area.
14.Mount Damavand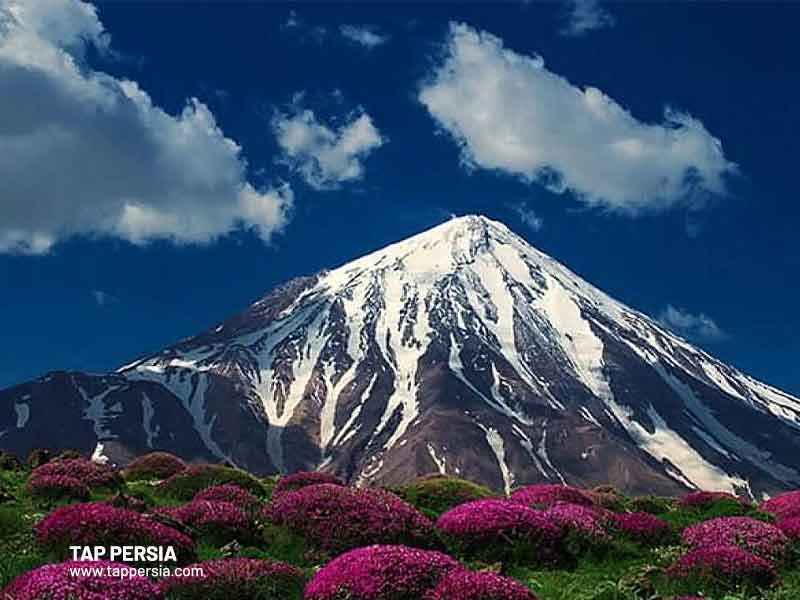 Iran's highest mountain, Mount Damavand, features a modest ski area without lifts but has an astonishing 1524 meters (5000 feet) of vertical down. Larijan, Ask, and Vaneh hot springs are located in Damavand. In the mountain's southern region, there is a frozen waterfall that is unmatched elsewhere in the world. It has a 3-meter diameter and is 7 meters high. The waterfall's ice is impervious to melting.
Additionally, featured in Persian mythology is Damavand, which gained notoriety mostly as a result of the ruthless ruler Zahhāk being bound inside the mountain. This mythology in particular, as well as Mount Damavand in general, have been frequently cited in Persian literature.
15.Chitgar Lake
An artificial lake used for pleasure is located in the western section of Tehran and is known as Chitgar Lake or Persian Gulf Lake (Lake of the Martyrs of the Persian Gulf). It provides a wide range of entertaining activities for its guests. The body and spirit are both revitalized by the beautiful, fresh weather. At dusk and at night, the lakefront landscape becomes quite intriguing.
The attractive surroundings of this lake have increased the number of tourists visiting the region. The lake's aesthetic components have given it a stunning outlook. Additionally, there are various amusing amenities including amusing isles, animal isles, sailing docks, educational isles, an aqua club, a recreational port, an amusement park, welfare facilities, and lodging options.
Final Thoughts
This was our guide for you to get familiar with the 15 best Tehran nature and parks. The reproduction and respect for nature in all its forms bear deep roots in Iranian culture and society since time immemorial. There are a lot of things to do in Tehran that can be amusing to both locals and tourists so come on visit Tehran today! Especially during spring thanks to the lovely Tehran weather and in the wake of Iran's travel industry's booming, with hotels fully booked months in advance and tourist figures keeping soaring by the day.