Every year Iran hosts a wide range of people who are pursuing different purposes such as leisure, education, or even employment. Among them, some nationalities do not need a visa to enter Iran. Meanwhile, others should apply for their Iran Visa which is in advance or on arrival. To figure out if you can visit Iran Visa-Free or any details about applying for your Iran visa, and the Iran visa fee you can go for different online Iran Visa Agencies. Proudly, I can announce I used TAP Persia's Iran Visa Agency to get all the information and apply for my Iran Visa. Not to forget that they were very helpful, responsive all the time and friendly.
Iran Visa Policy during Covid-19 Situation,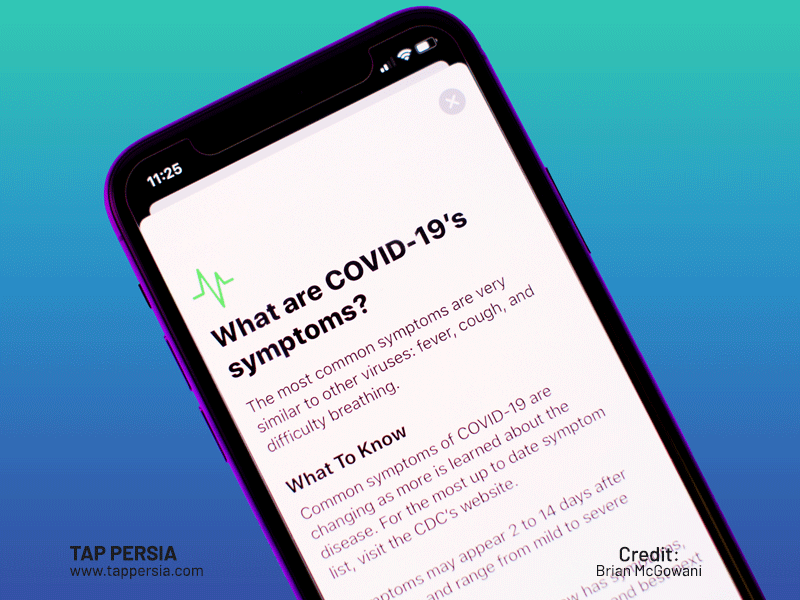 Unfortunately, for 19 months there was no issuing an Iranian tourist visa due to Corona conditions, although it was possible to get an Iran Medical Visa during this period. The good news is the Iranian Tourist Visa is available now. Applying for an Iranian tourist visa is not complicated at all, especially if you are going for an in-advance-guaranteed E-Visa. Now, in order to enter Iran and obtain an Iranian visa, it is necessary to present a vaccine card and a negative PCR test along with the other documents.
Iranian Visa Requirements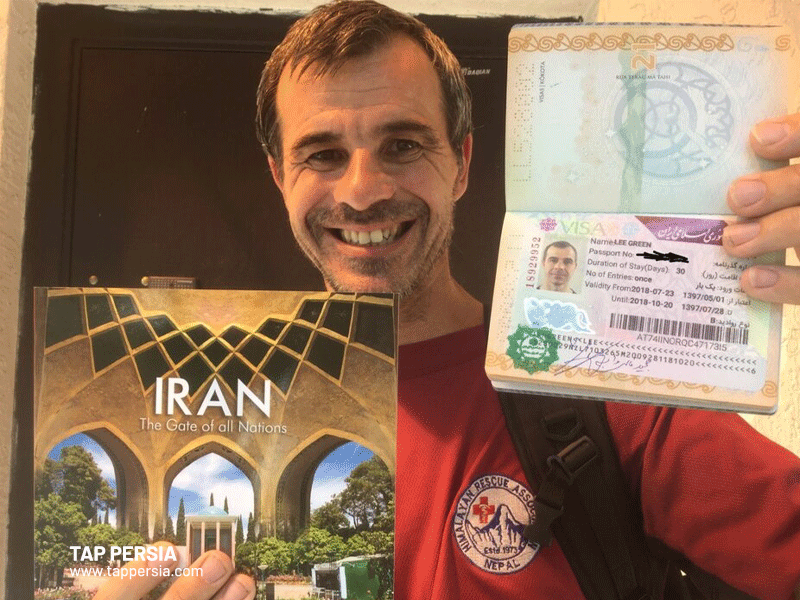 1. Completed TAP Persia visa application form
2. Scan of passport's first page with at least six-month validity
3. Scan of passport photo with a white background. It's not necessary for women to have hijab in these photos.
4. A valid Travel insurance. You do not need this for the application but will asked for it at customs. Make sure your insurance covers Iran also. Pay careful attention that it certificates Iran, the term "Worldwide", alone, isn't enough. That's why it may be wiser to get your travel insurance from a local insurance provider. Happily, TAP Persia covers this service also.
5. Your first night's hotel reservation.
6. If you are going for a VOA you need to have enough cash to pay your visa fee which differs from nationality to nationality. You will need cash because your Visa Card or PayPal is not going to work in Iran.
7. Your return ticket, not obligatory though.
Iran Visa on Arrival
NOTE: As of December 2021, the Visa on Arrival is not available to travelers.
You can simply apply for an Iran Visa on Arrival (VOA) at the airport . Most nationalities can apply for an Iran VOA. At best you need to consider at least one hour for getting your Iran Visa on Arrival (VOA). Although it might be a common option for getting an Iran visa, it is not the safest option. Why? Let's think about it; your application might be rejected. Even though chances are low, VOA is taking a risk that might not end as well as you planned.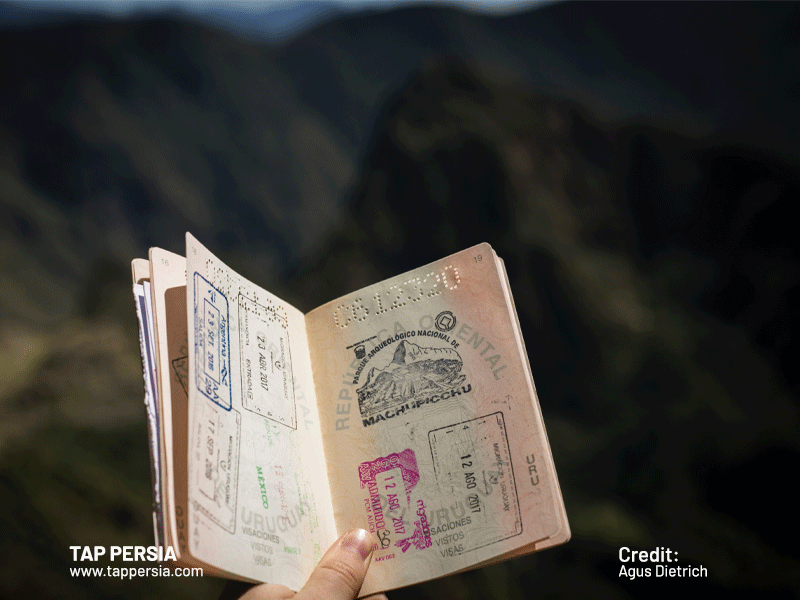 It is important to know that all nationalities are not allowed to get a VOA. So before you plan on getting one check if you are on the list below or not. The citizens of these countries can apply for an Iran Visa on Arrival(Iran visa covide-19):
Albania, Argentina, Armenia, Australia, Austria, Azerbaijan, Bahrain, Belarus, Belgium, Brazil, Bronti, Bulgaria, Herzegovina, China, Croatia, Cuba, Cyprus, Denmark, France, Georgia, Germany, Greece, Hungary, India, Indonesia, Ireland, Italy, Japan, Kuwait, Kyrgyzstan, Lebanon, Luxembourg, Malaysia, Mexico, Mongolia, Netherlands, New Zealand, North Korea, Norway, Oman ,Palestine ,Peru , Poland, Portugal, Qatar, Romania, Russian Federation ,Saudi Arabia, Singapore, Slovakia, Slovenia, South Africa, South Korea, Spain, Sweden, Switzerland, Syria (direct flight), Tajikistan, Tanzania, Thailand, Turkmenistan, Ukraine, United Arab Emirates, Uzbekistan, Venezuela, Vietnam
Iran Visa on Arrival at Land Borders
Visa on Arrival (VOA) is only available at International airports and Bahonar port in Bandar Abbas. So, unfortunately, it is not possible to get an Iran visa at the land borders. In case you are traveling to Iran overland, you need to get your Iran visa in advance from an Iranian Embassy or consulate. For that, you can choose the nearest Iranian embassy to your home in your country or the closest place of visa issue at the border of your choice.
You can also get the authorization code from MFA website or agency and then collect the visa from nearest embassy or consulate
Iran Electronic Visa (E-Visa)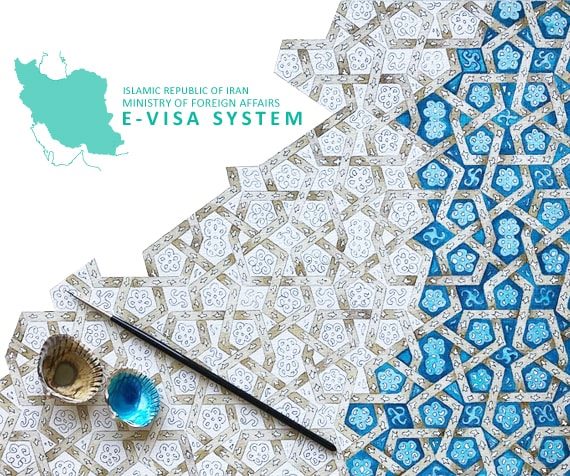 To make the visa process easier, the Ministry of Foreign Affairs (MFA) launched the E-Visa electronic visa application system portal in 2017. To get your visa authorization code, you can apply for one on the MFA website, which is not recommended, or you can apply for one via a local Iran Visa Agency such as TAP Persia.
Getting your Iran visa via a local agency is highly recommended since the MFA rejection rate is noticeably higher. Most of the time the application takes longer without any reason and you can't communicate directly with the ministry of foreign affairs to follow up the status. So it might be pending for several weeks and there is no way to cancel your application.
When you receive your E-Visa approval, it means your Iran Visa is approved. And there is no chance of getting rejected. But you still need to collect your visa at an Iranian embassy or at the international Iranian airport upon your arrival (You must declare your pickup location on your application).
Getting an authorization code through an Iran visa agency is not only faster but guaranteed. Plus, you wouldn't have to stand in line for hours to collect your visa at the airport. Remember, if you pick up your visa in an Iranian embassy or general consulate, the visa fee would be cheaper than picking it up at an airport (VOA).
How to Get an Iranian E-visa(Iran visa covid)?
After you choose your trusted Iranian Travel Agency or the MFA itself, you need to fill out an application form. You also need to upload the scan of a proper passport photo. And a photo of the first page of your passport. If you apply via TAP Persia Iran Visa Agency it usually only takes 2-3 working days to get your E-visa Approval.
They say it takes much longer (10-15 days) to get your result from the MFA. If you apply via a travel agency, you need to pay them some amount for their service and their customer support. And it is different from the visa fee you need to pay at the Iranian embassy or at the airport to collect your visa.
Note that while filling out your E-visa form you should select your visa issue place and you have to stick with it.
The visa grant notice is the E-Visa(Iran visa covid-19) confirmation letter that you receive from the Iran Visa Travel Agency or the ministry of foreign affairs. The Visa Grant Notice says if your visa request is accepted or rejected.
If your request is approved, you will need to visit the place you have chosen as your visa issue place (in your application form) in person. You must submit your passport and the rest of the documents I mentioned in the "Iranian Visa Requirements" paragraph. And it's here that you are required to pay a the visa fee.
The visa fee depends on your nationality and the type of visa you are granted.
E-Visa Expiration
14-Days-Persian-Gulf-Islands-Tour—Beachside-Wonders-QeshmIf you select one of Iran's embassies for your Visa issue place in your E-visa application, you have up to one month from the date your application is approved to go to the embassy and pick up your Visa. If you miss this one-month time limit, your visa code will expire. Then you have to submit all over again for an e-visa. After receiving your visa from the embassy, you will have a three-month time limit to enter Iran.
If you select an Iranian airport as your visa issue place, then you have three months to enter the country. Counting from the date your E-visa request is accepted.
Iran Visa Covid Validation Period
Your Iran Visa is going to be valid for a maximum time of 30 days. However, you have the opportunity to extend it for another 30 days and again another 30 days. You can extend your visa in Iran twice. That will make a 90 days (max) trip to Iran possible for you. But for that, you need to go to one of the immigration offices in Iran. They say the immigration office in Yazd is quick, less crowded, and takes it easy on travelers. The smaller the city, the faster you get the extension. Here is a list of the immigration offices in different cities:
Tehran
Address: Tehran Province, Tehran, Shahr Ara Street
Phone: 021 6693 5058
Isfahan
Address: Isfahan Province, Isfahan, Rudaki Bypass
Phone: 031 3218 4547
Mashhad
Address: Razavi Khorasan Province, Mashhad, District 9
Phone: 051 3822 5280
Shiraz
Address: Fars Province, Shiraz, Modaress boulevard
Phone: 071 3725 0028
Yazd
Bahonar boulevard, Valieasr Alley
Phone: 035 1724 4055
Qom
Address: Qom, Shahid Lavasani St
Phone: 025 3772 3838
For these nationalities, getting a Visa on Arrival (VOA) is not an option. Because of the political problems, there is no way that the Ministry of Foreign Affairs (MFA) approve your visa on arrival.
But if you are still willing to visit this amazing country, regardless of the political games, you can apply for your visa at least two months before your trip. The first step is to apply for an E-visa through a trusted Iranian Visa Agency. It may take a while to receive a Visa Grant Notice but no worries.
Anyway, you need to know that you must apply for an Iran visa covid-19 with a completely booked tour which comes with a registered escort tour guide expecting you at the airport. Otherwise, the MFA will reject your visa request immediately. You can book an amazing tour with TAP Persia.
Visa-free Regions in Iran
If you would like to take a taste of Iran and Iranian culture without getting an Iran visa covid-19, Kish and Qeshm Islands are what you are looking for. These two wonderful Islands have a glorious nature, modern shopping centers, and hospitable people. Most nationalities can visit these free-trade zones for 14 days visa-free. Surprisingly, you can also extend your stay up to 6 months, to do that, you should submit your request before the 10th day of your stay.
Be careful! After visiting these great islands you may fall in love with this country and its people. And you might feel like you wish to explore more of this lovely country. The good news is, that's Ok. In order to travel to other parts of Iran, you can apply for an E-visa and then collect it. Then there you go!!
Kish and Qeshm Island for USA, UK, and Canada Citizens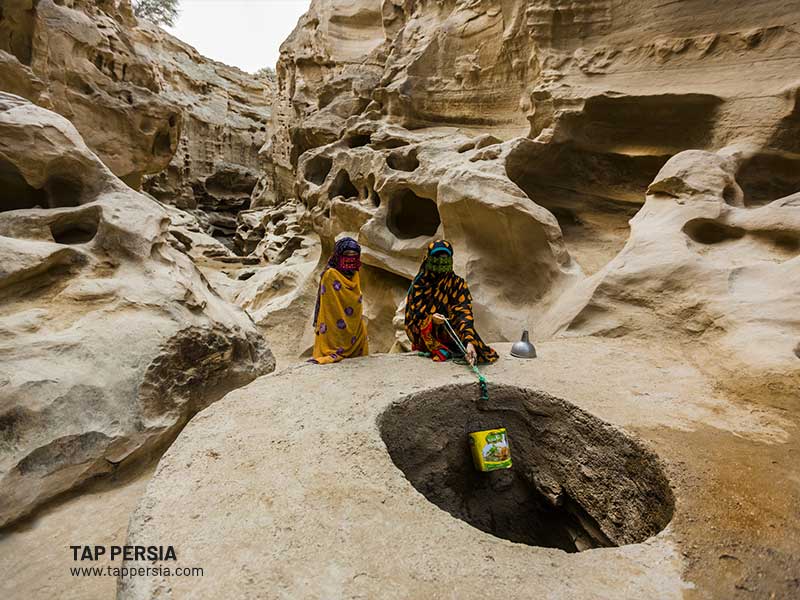 These free-trade zones are visa-free for these nationalities, as well. The difference is they need to have an escort tour guide all along. No worries, you can hire an experienced, local tour guide getting help from a trusted Iranian Travel Agency.
The Last Relieving Tips
Like the USA, the UK, or Canada citizen, if you have two passports which one is on the list of less restricted places, you do not need to mention you are an American, British or Canadian. You can easily apply for an Iran Visa during covide-19 with the second passport.
You might worry about having an Iranian stamp in your passport thinking it might become an issue. But the authorities at the airport will give the stamp on a separate document to prevent any problems for you in the future.
For USA citizens who want to pick up their visa in their home country; unfortunately, there is no Iranian embassy or consulate in America. However, travelers can visit the Iranian Interests section at the Pakistan embassy in Washington DC or Permanent Mission of the Islamic Republic of Iran in New York.
These nationalities don't need visa and can enter Iran without any prior paperwork.
90 days. Turkey, Armenia, Syria
45 days. Georgia
30 days. Oman, Bolivia, Azerbaijan, Lebanon
20 days. China, Hong Kong, Macao, Egypt
15 days. Malaysia, Venezuela,