Music is one of the things that has the ability to break the borders of any language and cultural barriers. Iranian musicians have done a great job reflecting Iranian culture and Persian music to the whole world. From traditional classical singers to modern fusion bands, here are the ten greatest Iranian musicians.
Mohammad Reza Shajarian – The Idol of Traditional Music
When you hear about music in Iran, the first thing that might come into your mind is the name of legend Mohammad Reza Shajarian. Shajarian is widely considered as "Iran's greatest living maestro of Persian classical music". He showed how great he is early in the 1960s and continued his amazing work that makes you get a goose-bump with his voice and how uniquely he indicates the Persian classical music. With two Grammy Awards nominations, Shajarian has become an idol in Iran and around the globe. His son, Homayoun Shajarian followed his father's footsteps and has turned to a popular traditional singer, especially among younger generations.

Lily Afshar – Wonder of Classical Guitar
When you talk to an Iranian who knows a little bit about guitar, that person will definitely mention the name of Lily Afshar, an Iranian-American classical guitarist. She is recognized as "one of the most prominent classical guitarists in the world" by the International Public Radio. What distinguishes her is the passion she puts to her music. She won the 2000 Orville H. Gibson Award for Best Female Classical Guitarist as well as many other awards for her great works in music.

Kayhan Kalhor – Internationally Praised Iranian Musician
This amazing Iranian musician is an internationally praised master on the kamancheh (spiked fiddle). Kalhor has composed works for Iran's most renowned vocalists Mohammad Reza Shajarian and Shahram Nazeri. Nominated for 3 Grammy Awards, Kayhan Kalhor has shown the world what an amazing musician he is. You wouldn't know unless you listen to one of his great works and you will fall into the music of Kalhor.

Chaartaar – A Group of Four Talented Musicians
Not a single musician, but a band consists of 4 talented guys: a vocalist, a lyricist, a music arranger, and a composer. Chaartaar deserves to be on the list of greatest Iranian musicians because of their creativity both in lyrics and music. They were first formed in 2011 and hit the best selling as soon as releasing their first album, "You are the Rain". After this huge success, they recorded their second album, "The Road's Dancing", and started their concerts around Iran. After all the success, they published another amazing album, "Where is the Sea". They also performed outside Iran in London and Rotterdam. The voice of Arman Garshasbi, the vocalis of this band, will reach the depths of your soul and have you appreciate the beauty of the Persian language, even if you don't understand a word of it.

Hafez Nazeri – The Untold Story of Rumi's Symphony
One of the young Iranian musicians who had the greatest teacher, his father, the legendary Shahram Nazeri. This iconic Persian traditional vocalist was the first musician to incorporate Rumi's poetry into songs. Hafez Nazeri followed his father's footsteps and this is actually the reason he is on this list. His latest album, "Untold", was an innovative synthesis of Middle Eastern and Western elements. This acclaimed virtuoso instrumentalist used the poetry and thoughts of Rumi in his latest album as transcribed by Deepak Chopra. His album became hit the records in the USA. It is worth mentioning that he held tour concerts in the USA and Canda featuring Shahram Nazeri.

Shahrdad Rohani – Iranian Musician, Conductor, Music Director
Shahrdad Rohani started music at an early age because of his father, who was an accomplished musician. As a result, Shahrdad and his two brothers Anoushirvan Rohani and Ardeshir Rohani also turned to talented musicians. This nationally praised conductor and the music director of the Tehran Symphony Orchestra has attended several prestigious orchestras including London's Royal Philarmonic Orchestra and the American Youth Philarmonic as the guest conductor. It is worth mentioning that he arranged and conducted sixty piece orchestra to supplement Yanni's concert at the Acropolis, Athens in 1993. He has also received Thailand's "King's Golden Pikanes Award" for outstanding orchestral performance.

Javad Maroufi – Familiar Piano Player to Every Pianist
Javad Maroufi was taught in music first by his father, playing both the tar and the violin. He chose the piano as his instrument and became one of the greatest musicians in Iran. His pieces found their way in every book of piano learners and became familiar songs to every Iranian.

Pallett Band – A Masterful Mix of Music
Pallet Band was formed in 2009 with their own style of music combining guitar, clarinet, cello, and contrabass in addition to traditional vocal. They first became popular in Iran after featuring the soundtrack of the "Fish and Cat" iranian movie, directed by Shahram Mokri, which was a huge success around the world. After this became very popular among Iranians and performed many concerts in Tehran's Azadi Tower. They also had several shows in Europe and Brazil during the 2014 World Cup.

Jalal Zolfonun – Setar Fascination
Known as the greatest Iranian Setar player, Jalal Zolfonun has collaborated with many known artists including Maurice Bejart and Shahram Nazeri. His album with Shahram Nazeri, "Gol-e Sadbarg", became the best selling album of classical Iranian music ever. He also performed concerts in 1994 to present Iranian music to the majority of the world at the United Nations. This skilled Setar player showed how an instrument can fully express the variation of Persian traditional music.

Hasan Kasaei – Master of Ney
An Isfahanian musician and Ney player, the reed flute of Persian traditional music. He has been praised all who are interested in traditional music and all the masters of this genre of music.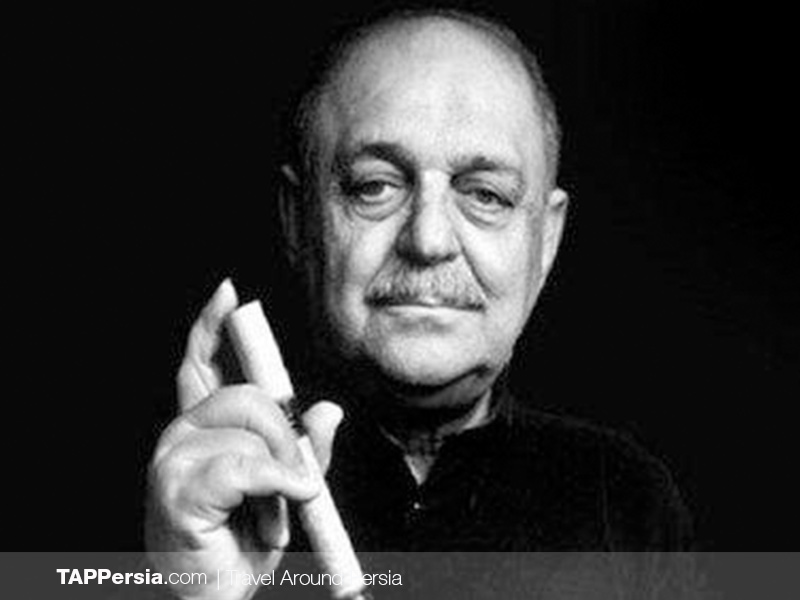 ---
Recommended Tours