Music is magic. It can touch your soul and go deep in your veins. It describes your mood in the best possible way and it can cheer you up in no time. While visiting a country, music can be an adventure. Indulge in the diverse Iranian music genres and let it swing in your heart. Here are the nostalgic Iranian songs you shouldn't miss listening to.
Jaane Maryam – Mohammad Nouri
Nostalgic, loveable, and simply magnificent. Everything is superb in this song, the out-of-this-world voice of the singer, the smooth melody, and the simple lyrics of this beautiful masterpiece. Close your eyes, move your head with the melodies that run into your blood, and believe me you will float on the song and wouldn't even recognize it is a 10-minute song. The whole song is about addressing Maryam, the lover, to come back…it is time to come back.
Mahtab (Moon) – Vigen
Vigen Derderian was an Armenian singer who lived in Iran and dedicated his life to Iran's music industry. He was the only blues singer in Iran. In this masterpiece of Vigen, he describes the times he had with his lover under the moon. He takes the moon as his addressee and he is telling the good memories with his lover, and at the end tells his lover is now gone. It is one of the most beautiful love songs. Many Iranians have fallen in love with it or mourned for their broken heart.
Dariush – Shame Mahtab
A sad love song but amazing. The voice of the singer will get your attention first, then the music will take you away, and if you know what it is saying…well…that is really something. It is the conversation between him and his lover and this conversation is said in the most beautiful way. Even without knowing the lyrics, you will enjoy every minute of this song.
Simin ghanem – Gole Goldoon
A song for the flower in the vast (Gole Goldoon). This impression has been used to address the lover in the most beautiful way. The song is iconic and full of figures. The singer of this magnificent song is still in Iran and she holds concerts for women only in Tehran.
Ebi – Shab Gerye
Another heartbreaking love song by Ebi, also known as "the master of voice". He truly has an amazing voice and he will make you cry along with the song playing. His lover is gone and he is telling what happened to him in the most ironic way. A broken heart couldn't be described better.
Hayedeh – Soghati
One of the most famous women singers in Iran was Hayedeh. She passed away in 1990 but still people listen to her songs and enjoy her magical voice. The name of the song is Souvenir (Soghati) and she says you just come and you will be my souvenir, you are my whole life, just come. An amazing love song which a lot of people have memories with it or they sing with a guitar in a gathering.
Farhad – Koodakaneh (Booye Eidi)
Farhad Mehrad was another great Iranian singer who started singing before Iran's revolution like many other famous singers and then immigrated to the U.S. This is the story of many singers especially women who had to leave the country to keep singing as their career. This song is one of the most nostalgic songs which still every Iranian listens to near Nowruz. Farhad Mehrad describes how Nowruz feels. It is the joy of waiting for Nowruz, Chaharshanbeh Souri, and everything that is done before the new year. In the chorus, he repeats this is how I pass the winter.
Delkash – Bazgashteh
One of the wonders of the Iranian music industry was Lady Delkash. She amazed everyone with her voice and worked with a lot of famous Iranian composers and poets. This song is one of her best songs. She sings about her beloved who is coming back from a long journey.
Aref – Soltane Ghalbha
This was originally made for the movie "Soltane Ghalbha (King of the Hearts)" made in 1968 by Mohammad Ali Fardin, the famous actor of the time. The song says you are the king of my heart. The favorite live song of every Iranian. This song became really famous that it turned to the honored name of the singer.
Googoosh – Khabam ya Bidaram
Another famous woman singer in Iran is Googoosh which is still the favorite singer of many people from any generation. One of her greatest songs is "Am I awake or asleep". She can't believe that she has his lover is with him. A fabulous love song is here for you to listen and enjoy the magical voice of this talented singer.
Moein – Bahaneh
You have realized so far that Iranians are very sensitive and romantic due to many love songs you have heard and will hear following and in the next article we have prepared for you. The song is simply about the reason for someone's life. You will fall in love with this song and it will blow you away. Listen to this song with the person who means the whole world to you.
Marzieh – Mey Zadeh
A magical voice, an amazing song with perfect music and lyrics. She has a magical voice and you won't forget hearing such an amazing voice.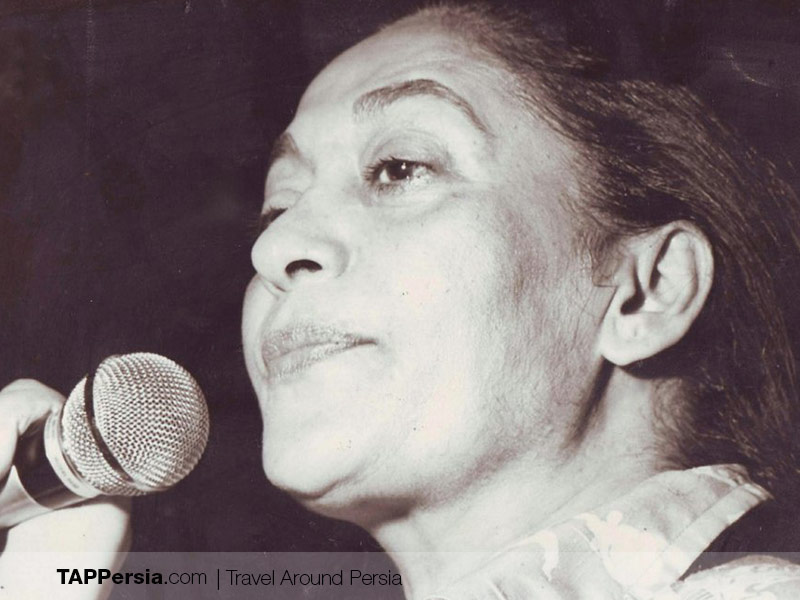 Freydoun Foroughi – Niaz
One last Iranian love song you shouldn't miss listening to. A strong voice singing for the lover. He says "I need to see you every day, to hear I love you from you." The amazing music of Esfandiar Monfared Zadeh adds to the great feeling of this love song.

All of these great artists mentioned have more than one nostalgic song to Iranians but we couldn't mention all of them. Make sure you check out this article which is a list of some of the greatest artists of Iran.
---
Recommended Tours